Hi eveyone, new member here. I have been tinkering with my M57 for a few months now, but I think now I really want to get serious and make it my go-to pistol, even over my Sig M11-A1. First, let me get yall updated on the mods I have done so far.
As I got it. $265 from an individual at a gun show (my favorite way to buy guns). Slight holster wear, and virtually no feed ramp, sear...etc wear, and a perfect bore.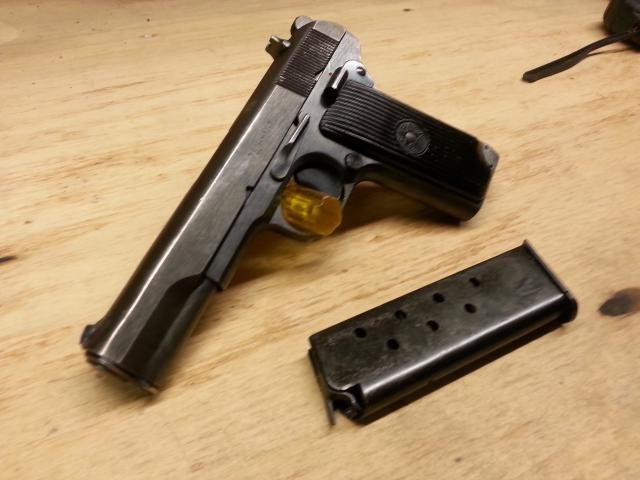 Here is where the heavy mods started.
Preparing for welding.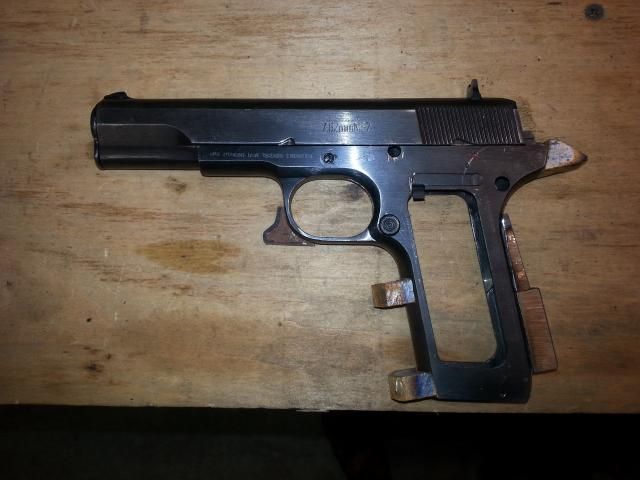 Bobbed hammed and extended slide release and safety(ended up not extending the safety).