I found this at a gun show about 2 years ago. I almost passed on it but since I have always wanted one and my wife was complaining that I didn't own enough firearms I went ahead and bought it. It's dated 1942 and as you can see predates the safety ban. The bore is so so. The lands are smooth and shiny but the grooves look like they have small black lumps in them and cleaning it repeatedly does not remove them. The bluing is a little faded but otherwise ok. It came with one magazine. Since then I have added several more. It shoots very well. As much as I like my Norinco version of the same weapon it pales compared to this Soviet made one. For the record I paid $250 for it.
I never said I was a good photographer so here goes...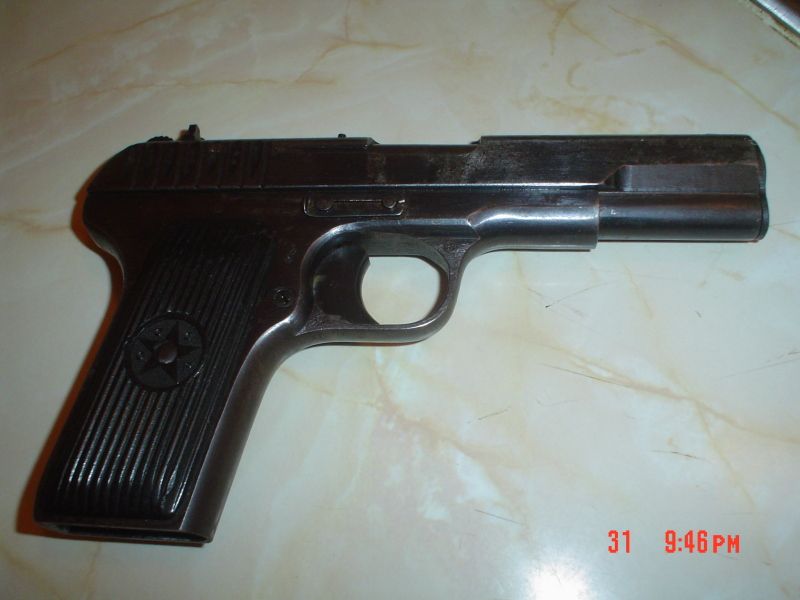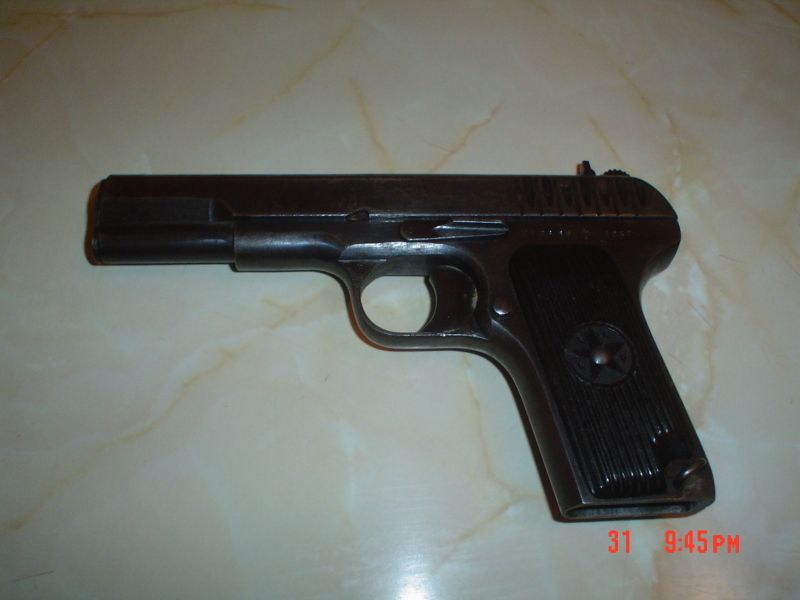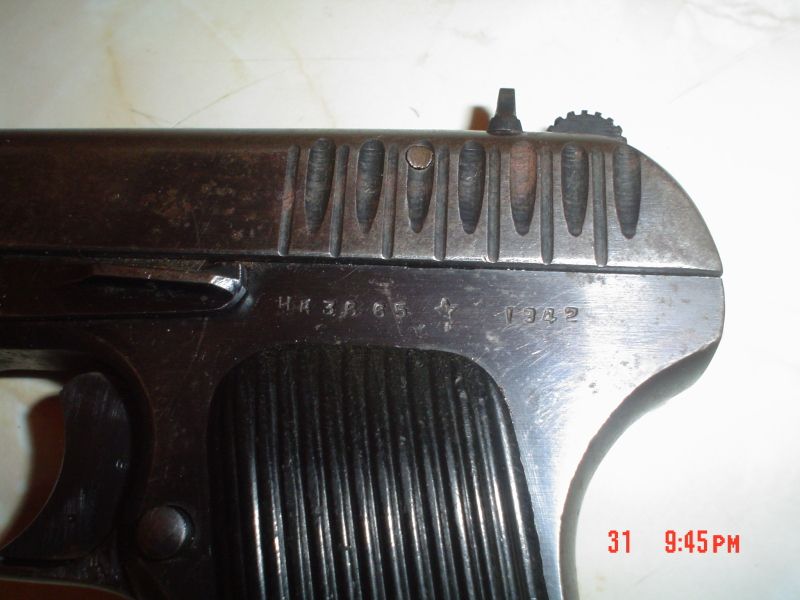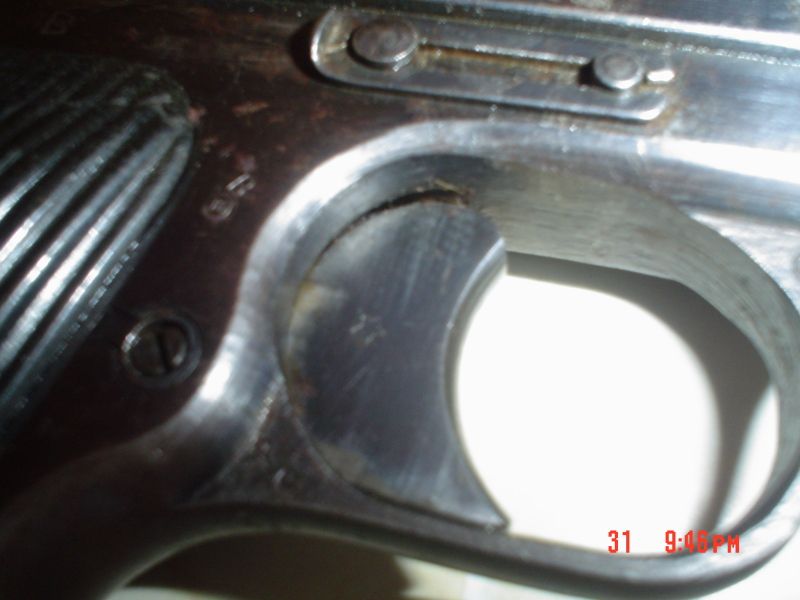 Your thoughts? Don't be afraid to get on my bad side, no one else is.